Florian is proud to do its part in keeping this world a little cleaner and in doing so we can help to keep your energy bills down. Our Glass by PPG and our unique frame design provide the most energy efficient in the solarium industry (scroll down and read more detailed information on each).
Florian's Green Goals
Weather you deal with construction materials, energy sources or landscaping Florian provides these ecological factors.
Resource efficient – Greenhouses conserve water, fuel and other natural resources.

Sustainable – Greenhouse last a longer time without added resources or care.

Renewable – All raw materials can be replenished.

Energy Savings – Manufacture or our greenhouses require little or no fuel.

Low Maintenance – Minimal upkeep consumes less or your energy time or added materials.

Clean – Greenhouses prevent pollution of air, water and soil.
Here is a quick list of our most prominent energy star components.
---
Our PPG Solarban glass is energy star compliant in all climate zones.

Better: MC Low-E clear tempered over clear tempered safety glass, dual sealed.
Recommended to be used in the WALLS for high comfort and low reflectance
Best: Super MC Low-E clear tempered over clear tempered safety glass, dual sealed.

Recommended to be used in the ROOF area
Highly recommended: This choice gives optimum balance among visible light transmittance, glare control, & superior solar control. This new technology glazing produced by the world's largest glass manufacturer has a Light to Solar Gain Ratio of an UNBEATABLE 2.04, placing it at the top of it's class!


Warning: Using the competition's higher reflectance glazing may cause damage to sidings, veneers, fascias etc. Choose our BEST glazing that is UNBEATABLE!

---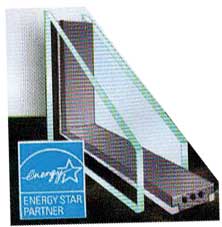 ---
Our frame is 200% more energy efficient then the competition.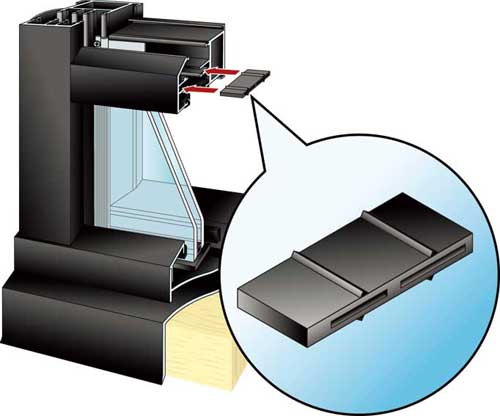 Find out the secret to the most energy efficient aluminum framing. Click here to see how our Sierra Room saves you more money and helps keep things green.

A southern facing position of your sunroom is preferred, however, east or west facing will be able to take advantage of the sun rising/setting


During the Fall/Winter/Spring seasons, the sun stays low in the sky allowing free heat into the vertical walls of your solar collector sunroom. The "Heat Repellent" series roof glazing traps the solar heat in the upper area of the room.


A thru-the-wall fan placed high in the sunroom is added to the room design, along with a thermostat and seasonal shutoff switch


The thermostat will automatically cycle the fan on when the sunroom temperature reaches about 75 degrees, delivering free heat to your home


A separate sunroom zone heat source may also be installed


with a lower temperature setting so you may also enjoy your sunroom addition on those cold winter nights
PPG is a registered trade mark of ©2001-2007 PPG Industries • All Rights Reserved

the window spacer is a registered trade mark as Super Spacer®, and is manufactured by Edgetech I.G., Inc., in Cambridge, Ohio. All Rights Reserved. Florian Greenhouse is not a partner with Energy Star