Over seventy years of expertise in glass and aluminum go into the design and manufacture of every Sierra room. Florian manufactures the finest solariums on the market.The addition of a Florian sun room is an investment that adds value to a house or business. Sun rooms and solariums are a refreshing design change not only aesthetically pleasing, but have a healthful aspect since light fights depression.With unlimited sizes and configurations, Florian is recognized by builders and architects as the innovative leader in architectural glass applications.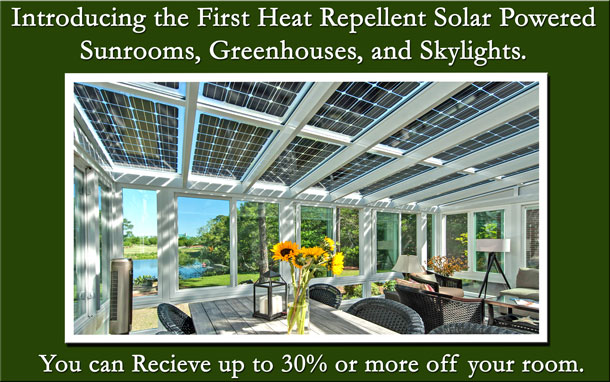 The Benefits that come with a Florian Sunroom
Re Sale Value - Adds beauty and value to your home -120% Value of Dollars spent. (Consult your realtor for specifics)
Quality of life - A feeling of open airiness within your space and the benefit of light, for example: Light can affect your emotional state, your health, your attitude and your family life. (Scroll down for more information on the topic the benefit of light.)
Added Living Space - For a variety of uses planting, painting, hobbies, work, office, dinning room, gym, pools & spas, reading room, TV room, kitchen, and etc.
Ease of Construction - Less time to build, economically cheaper then conventional construction. Designed & engineered for you and your location.
Quality and experience is what we offer. Compare & see.
The Florian Advantage
The only sunroom to offer a tamperproof nylon clip system, which gives the framing unbeatable energy efficiency for maximum comfort. Allows even pressure between frame, gasket, & glass. No screws to strip.
Available Heat Repellent and self-cleaning glass keeps your room comfortable and bright all year.
Curved or Straight-eave design with over 300 standard models.
Heavy-duty 5-fin E.P.D.M rubber gasketing around each pane of glass. Some manufacturers still use thin window gasketing from years ago
Comfort is the key more on our Heat Repellent Glass Series
Florian is partnered with the

world's foremost

leading glass company (PPG) to bring you our industry leading Heat Repellent glass series.
Florian's Heat Repellent, MC Low-E glass Blocks 56% more heat than our competitor's conventional glazing.
This increased comfort level will reduce cooling costs while still allowing 86% of the beneficial visible light.
Also The Heat Repellent Series increased R-Value adds up to a 58% savings on your heating costs.
We also offer self cleaning Sunclean glass. Sunclean glass can

effectively

decompose and loosen organic dirt and rinse it away.
Click here for more information on all our glass.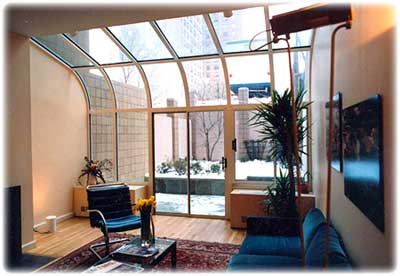 Glass Enclosure Benefits through light.
Living space as great as the great outdoors, with a Sierra sunroom addition you can enjoy the outdoors during winter months, on rainy days, or whenever the mood suits you. With a sunroom you bring the sunlight indoors. By adding light to your living space you can improve your health & wellbeing. Most of us have come to spend our waking hours indoors eliminating sunlight from our daily diets. But, as science continues to discover and understand the role light plays in our lives, its use as both a therapeutic and preventative tool is becoming increasingly evident. Light can help to regulate serotonin in the brain, fight disease, cure depression, improve your attitude, help your children learn, even promotes longer life, to name a few.
Click below to read in-depth studies on the subject of natural light.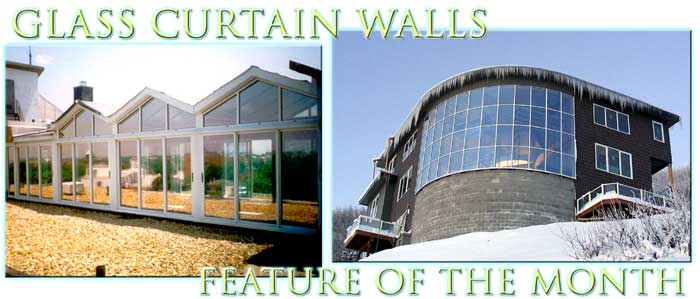 Call or email for more information on Curtain walls. Click image to read more.
Our featured Custom accents & Products Click the links below for examples. Call for more information:
Just a few examples of our special features more to come.
---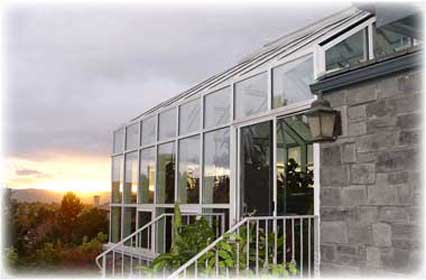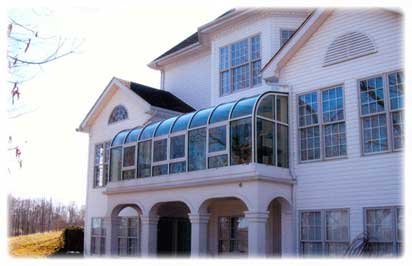 *DO-IT-YOURSELF & SAVE! Pre-manufactured kit includes detailed assembly instructions and a technical support number. Also available; a network of independently owned installation contractors in the continental USA.
---
Access Doors:
All door glass and frame finish matches greenhouse unit.


5' thermal barrier patio slider in aluminum. Thermally broken door and frame with insulated tempered glass, insect screen, and privacy lock.
3'x7' or 6'x7' Commercial quality swing style with tempered insulated safety glass and commercial hardware. Panic hardware and handicap hardware available.

Ventilation Window:


AW-1 single lite awning window 30" x 13 3/4"
AW-2 double lite awning window 30" x 31"
AW-3 triple lite awning window 30" x 46"
GP window: single lite awning window 30" x 31"

Roof Slope:
3 standard pitches are now available to use for your application - call your salesmen for heights.
Gable End Additions:
Side filler panel kits are available to extend the gable ends
Also great for spas and endless pools.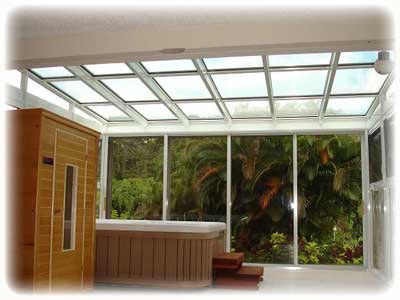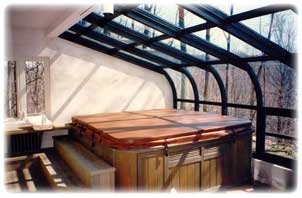 Click here to vist our pool enclosure page.
---
GUIDE FOR UNDERSTANDING TERMS
CLICK TO ENLARGE IMAGES
---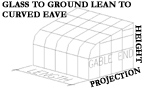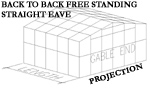 ALL THE ABOVE ARE GLASS TO GROUND MODELS ANYTHING WITHOUT A BASEWALL
---
---

---

---

---
---
---

---

---
---

---
Home - Sierra Room Sun room - Geneva Greenhouse - Woodhaven Solarium - Monarch Conservatory - Commercial Sales