A Haven of Beauty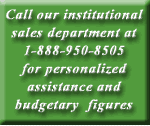 The unaffected beauty of the outdoors couldn't be better complimented than with the nuances of Woodhaven's natural wood enhancements. Adding tremendous value and enjoyment to your home, Woodhaven Solariums combine dramatically styled glass panels with a thermally divided wood frame, which are pre-cut, pre-drilled and ready to assemble.

The Natural Enhancement of Wood
Build the value of your home, while enhancing the quality of your lifestyle.
No matter what size Woodhaven Solarium, each stock unit includes all of the following:
Thermally broken wood frame, pre-cut, pre-drilled and ready to assemble.
Full roof and front wall of factory insulated fully tempered safety glass complete with E.P.D.M. gasket, ready for installation.
Complete installation hardware-frame, gaskets, screws, etc.
Detailed step-by-step instructions and parts descriptions list.
Quality and experience is what we offer. Compare & see.
The Benefits that come with a Florian Woodhaven
Re Sale Value - Adds beauty and value to your home -120% Value of Dollars spent. (Consult your realtor for specifics)
Quality of life - A feeling of open airiness within your space and the benefit of light, for example: Light can affect your emotional state, your health, your attitude and your family life.
Added Living Space - For a variety of uses planting, painting, hobbies, work, office, dinning room, gym, pools & spas, reading room, TV room, kitchen, and etc.
Ease of Construction - Less time to build, economically cheaper then conventional construction. Designed & engineered for you and your location.
Comfort is the key more on our Heat Repellent Glass Series
Florian is partnered with the

world's foremost

leading glass company (PPG) to bring you our industry leading Heat Repellent glass series.
Florian's Heat Repellent, MC Low-E glass Blocks 56% more heat than our competitor's conventional glazing.
This increased comfort level will reduce cooling costs while still allowing 86% of the beneficial visible light.
Also The Heat Repellent Series increased R-Value adds up to a 58% savings on your heating costs.
We also offer self cleaning Sunclean glass. Sunclean glass can

effectively

decompose and loosen organic dirt and rinse it away.
Click here for more information on all our glass.
Taxes: Florian's Solar Products qualify for the solar energy investment tax credit (ITC) - The tax credit is equal to 30% of the price of products outlined in the solar plan. Not to mention state & local solar incentives possibly available. Some parts of country have huge solar incentives so good you may get the room as much as 75% off the cost of the room.



Power Bill: Reduce or eliminate your power bill. Solar power is most abundant when utility company power is most expensive. "Peak-Shave" – a solar power system which knocks out 50% of usage, can reduce an electric bill by 65%.



Living Space: Allow your imagination to soar in ways you never thought possible. Whether you desire your new addition to be a living room, solarium, family spot, dining area, or personal hideaway, our systems beauty is unique to the solar market. With exacting specifications, your space is built to the highest standards in the industry. Even with its extremely upscale look and efficiency.



Re Sale Value: Add beauty and value to your home -120% Value of Dollars spent. (Consult your realtor for specifics)
Glass Enclosure Benefits through light.
Living space as great as the great outdoors, with a Woodhaven sunroom addition you can enjoy the outdoors during winter months, on rainy days, or whenever the mood suits you. With a sunroom you bring the sunlight indoors. By adding light to your living space you can improve your health & wellbeing. Most of us have come to spend our waking hours indoors eliminating sunlight from our daily diets. But, as science continues to discover and understand the role light plays in our lives, its use as both a therapeutic and preventative tool is becoming increasingly evident. Light can help to regulate serotonin in the brain, fight disease, cure depression, improve your attitude, help your children learn, even promotes longer life, to name a few.
Click below to read in-depth studies on the subject of natural light.
Our featured Custom accents & Products Click the links below for examples. Call for more information:

Just a few examples of our special features more to come.
Glazing Type:
Click here to see available choices
Framework:
Available finishes: Bronze or White baked on Polycron enamel. Custom colors and anodized finishes also available.
Access Doors:
All door glass and frame finish matches greenhouse unit.


5' thermal barrier patio slider in aluminum. Thermally broken door and frame with insulated tempered glass, insect screen, and privacy lock.
3'x7' or 6'x7' Commercial quality swing style with tempered insulated safety glass and commercial hardware. Panic hardware and handicap hardware available.

Ventilation Window:


AW-1 single lite awning window 30" x 13 3/4"
AW-2 double lite awning window 30" x 31"
AW-3 triple lite awning window 30" x 46"
GP window: single lite awning window 30" x 31"

Roof Slope:
3 standard pitches are now available to use for your application - call your salesmen for heights.
Gable End Additions:Side filler panel kits are available to extend the gable end
---
GUIDE FOR UNDERSTANDING TERMS
CLICK TO ENLARGE IMAGES
ALL THE ABOVE ARE GLASS TO GROUND MODELS ANYTHING WITHOUT A BASEWALL